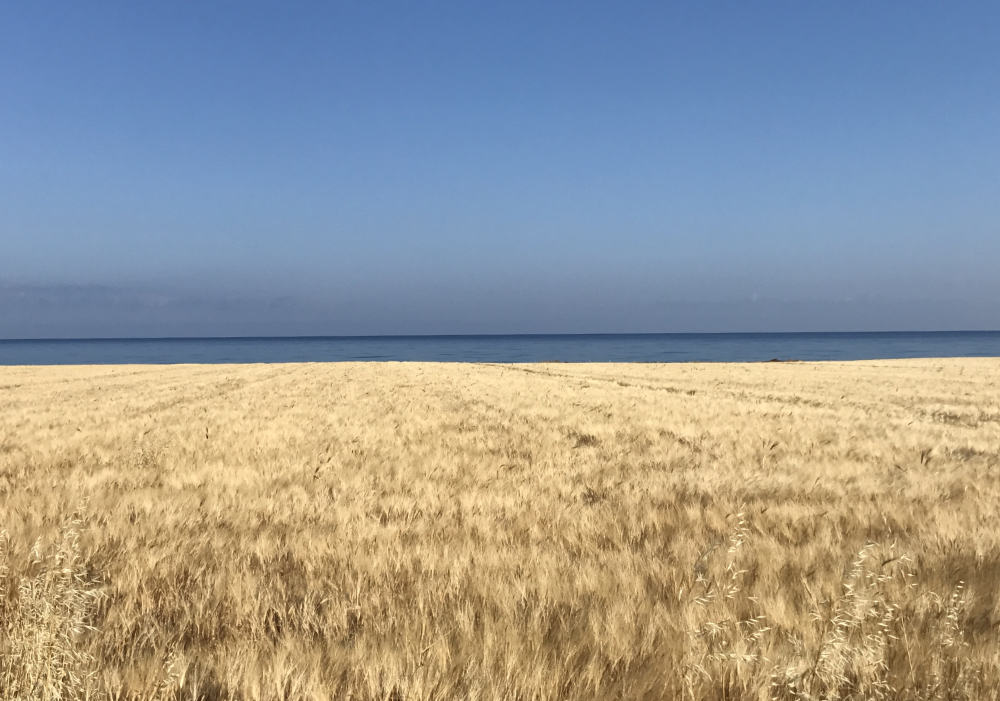 Quizzing Without Borders
The Monthly International Virtual Charity Quiz
Missing pub quizzing? Then you are at the right place!
We run virtual, monthly online quizzes with a difference. We donate the proceeds to three charities every month. The next online quiz is coming up on 25 September 2022, 6pm CET, 8pm GST, 9:30 pm IST. Donate to Register »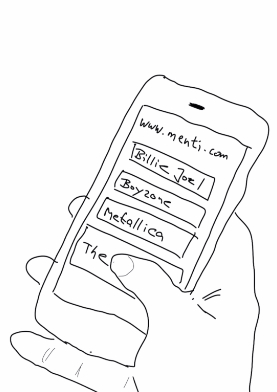 Why you should join our Zoom quiz!
- Connect with people from all around the world
- Show off your trivia knowledge and try to score high on the leaderboard
- Bring some entertainment to your home and stay safe
- Play with or against your partner, friend or family member
- Do something good and support one of our causes with 5 euros – or more if you like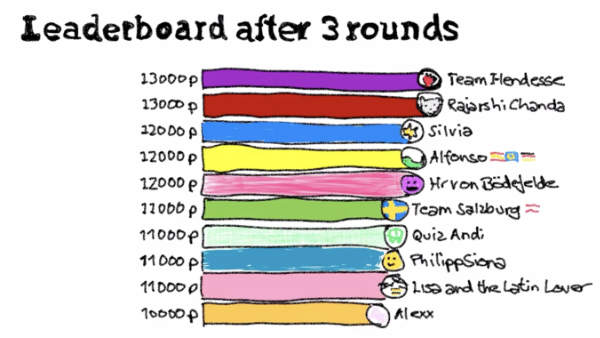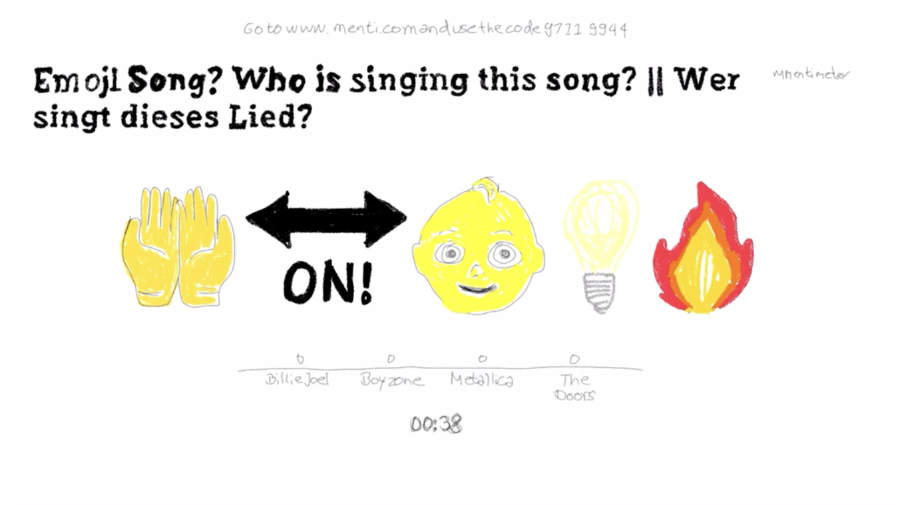 How the quiz works
To participate in our fundraiser quiz, you need to donate 5 euros by clicking "Donate to Register". We will directly link the organizations so we don't serve as middlewomen for the money and it goes directly to the intended charity. During the live quiz we will run a poll and ask if you have a preferred organization or are fine with splitting it up evenly between the organizations. Based on this we will allocate the money. Check out the video on the left (or on top if you are reading this on a mobile device), the quiz FAQs and our Step-by-Step Guide to Quizzing Without Borders (PDF) to learn more.
Our three supported charities
100% of the proceeds of our remote quiz go to charity. Vote on your favourite charity during the live quiz. We will allocate the money accordingly.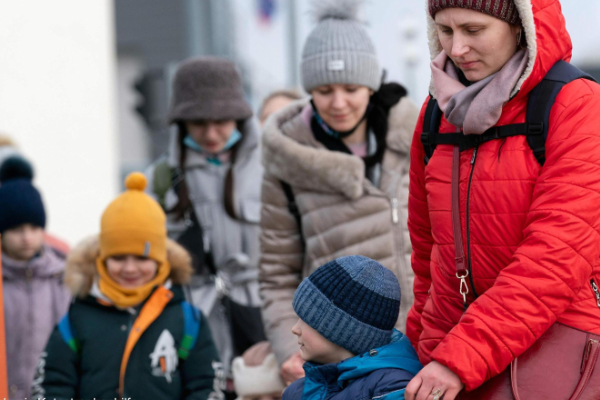 Ukraine: Help refugees in Düsseldorf!
Hundreds of thousands Ukrainians are fleeing the war in Ukraine. Families are also arriving in Düsseldorf and need help after their arrival. The Diakonie Düsseldorf is organizing Welcome Points to give advice and to support Ukrainians who managed to find a place to stay in homes of Düsseldorf citizens. Learn more.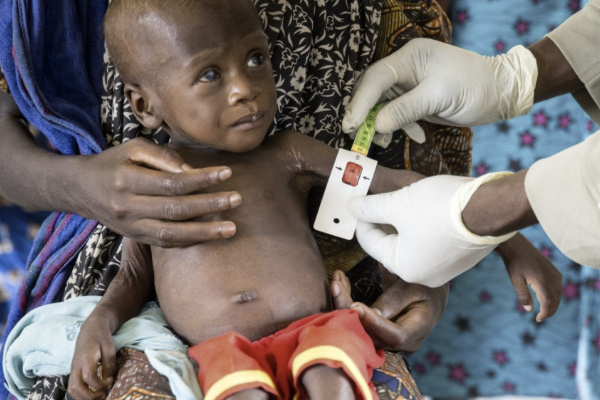 Unicef: Acute Malnutrition threatens children in Africa
The food situation is severe in some countries in Africa. Malnutrition is not only about lack of food; a combination of other causes lead to malnutrition in children, including: poor diet at home, illnesses such as malaria and water-borne diseases, limited access to clean water and sanitation infrastructure, and limited knowledge about safe hygiene practices, lack of access to health services, and inadequate child feeding practices. Learn more.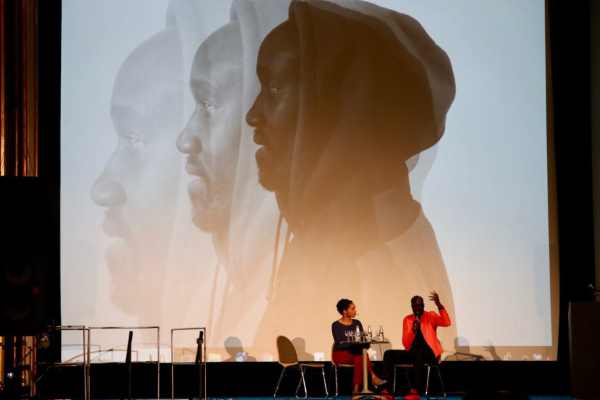 African Book Festival Berlin
The African Book Festival Berlin is an initiative for more diversity, both in literature and in politics. The festival shows what motivates and connects people on both continents today. And challenges the audience: Read outside the box! Learn more.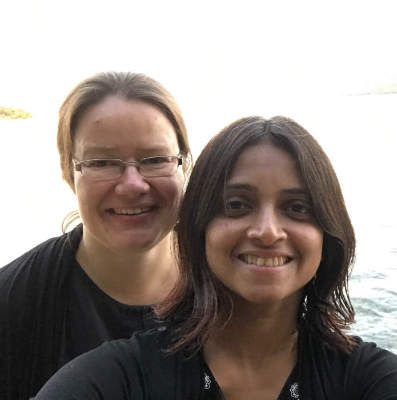 Meet the quizmasters
Hi, we are Anita and Antje and we met in a beer garden in Nuremberg, Germany, in 2012. Soon after that we teamed up as Manic Mondays with a few others in Big Kev's Pub Quiz in the Kofferfabrik in Fürth and became really good friends. Since many of us had to stay at home during the pandemic, we decided to bring some quizzing entertainment to you, and now we keep on going. We'd be the happiest if people from all around the world tune in – and if we are able to raise a little for our three charities.
Our quizzing guiding principles
Have fun across borders
We want people from all over the world
to have a good time together.
Quiz questions are of global nature
and in English with German translation.
For young and old
We are open to quizzers of all ages.
The youngest quizzer is 4, the oldest 80.
In addition to the international diversity,
our age mix makes us proud.
Do good
We aim to raise funds for causes close
to our hearts. Let's do some magic together
while having fun at the same time.
No one has ever become poor by giving.
The nephew's paintings
A quizzers' favorite: One painting question per quiz. Dali, Van Gogh and Warhol.
What our quizzers are saying
"I didn't rate you a 10 because that means unquestionable, unblemished perfection, which, by its nature, is an unachievable ideal : ) . I rated you the next best thing : ) . In seriousness, I cannot offhand think of a way to improve the quiz. It was conducted very smoothly and very pleasantly, so kudos to you."

"Thanks for a great quiz to the quizmasters! See you for the next one."

"War wieder ein super fun Quiz, vielen Dank, dass ihr immer so viel Mühe und Motivation reinsteckt, das Quiz auf die Beine zu stellen!! 👏👏👏 Freun uns"

QwB Hall of Fame

June 2022 – Venture (aka Geo Rocks) 🇮🇹
May 2022 – Frank the (Peace) Tank 🇩🇪
March 2022 – Geo Rocks 🇮🇹
February 2022 – The Doha Dervish 🇬🇧🇶🇦
January 2022 – Team Hendesse 🇩🇪🇬🇧🇸🇪
November 2021 – Close but no Qatar (aka The Doha Dervish) 🇬🇧🇶🇦
October 2021 – Frank (the Tank) 🇩🇪
September 2021 – Jayant 🇮🇳🇮🇱
July 2021 – The Doha Dervish 🇬🇧🇶🇦
May 2021 – Team Hendesse 🇩🇪🇬🇧🇸🇪
April 2021 – Frank the Tank 🇩🇪
March 2021 – Rajarshi Chanda 🇮🇳


You're in good company with Quizzing Without Borders

Join our friendly global quizzing community with a donation of 5 euros now.

Donate to Register